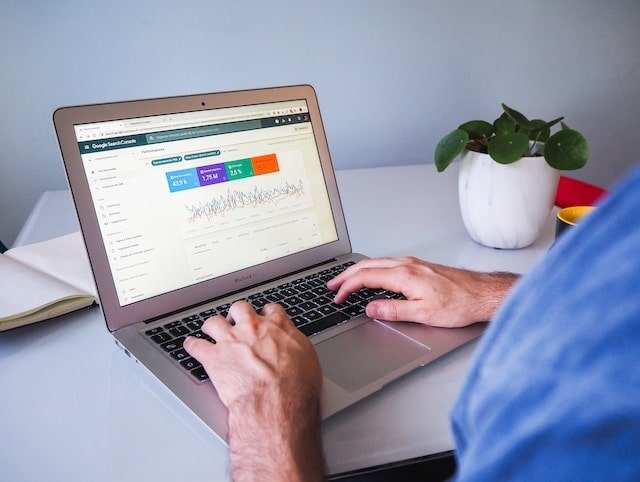 Does not matter if you are a blogger who wishes to monetize their blog or an owner of an e-commerce website with a blog section, you should really work on optimizing your blog. Bloggers who want to earn through affiliate marketing or advertising will obviously wish to rank above others for maximum traffic and conversions. For online merchants, your optimized blogs can help your website pop-up whenever someone is searching online for the products you are competing with other online stores. So yes and optimized blog can help you give a better ranking, more traffic, and higher conversion rate. So without wasting any further time, let's dive into how you can and you should optimize your blog.
1. Keyword Analysis
This is the most important step to start with when creating a blog post. It can be further divided into two steps:
i. Selecting Keywords: Once you have the idea what content you want to create, you need to look for relevant keywords that are of good quality and of high worth. If you do not have a website with massive domain authority, you need to choose the keywords with high to medium volume and medium to low competition; otherwise the keyword will be too hard to get ranked for organically. It's always better to opt for a long-tailed keyword as they give a better conversion rate.
ii. Check the Worth of Keywords: Now that you have chosen two to three good and relevant keywords, go to Google and enter your keywords one by one on the search bar and press enter. If the results that appear on the first page are advertisements, this means that the keyword is highly valuable in your industry/niche. If the results on the first page are from the website with really high domain authority, it means that keyword has a high SEO difficulty and it will be hard (but not impossible) to rank for it organically.
2. Title Tags and Meta Tags
These are the parts of HTML coding in the header of the webpage which help the crawlers understand your page better. They are displayed in SERP whenever the page appears in the search engine results. Use your title tag to catch the attention of human users but also be careful about the character limit. You can use 60 characters for title tags and 150 words for meta tags. Use your meta tag t describe the content of your page in the best way you can.
3. Design a Great Title
For SEO sake, you need to incorporate your focus keyword (the one you are trying to get ranked for) in your title, but make sure it makes sense for human readers. If you are just shoving in the keyword and it's not making sense for the humans that stumble upon your blog post, they will just skip through it and this will lower your traffic and hurt your SEO. Design a title that is attractive and promising, this will increase your CTR (Click Through Rate). However, if your title is promising something that you are not delivering in your content, it will increase the bounce rate (percentage f people who land on your page and immediately exit) and damage your ranking score.
4. Create great Content
Make sure the content you are creating is of value for your users and relevant to the keywords you are aiming to rank for as user experience and relevancy is one of the major ranking factors for all the search engines. You can divide your text into smaller paragraphs for better user experience and insert heading and subheadings. To improve relevancy factor you can use LSIs for the keyword. Designing infographics can also vastly improve the quality of your content and even help you get backlinks.
5. Optimize your Headings
It is best to use headings whenever you can as they help the crawlers to make sense out of your content and also help humans. You should also be mindful of different levels of headings when you are incorporating the headings, this helps the crawlers to figure out your content better. Headings also help catch the attention of users who are in a hurry and skim through the content. It is good for SEO if you add your focus keyword in some of your headings.
6. Image Optimization
As Google does show images in the search results if they are optimized, it is really important to optimize your images. Also, Google has these options where you can search for images rather than the articles, and from the images, users can choose to visit the site to which the image belongs. You need to avail the option of image optimization, as sometimes although the blog post is not ranking the images used in blog post get ranked. Add the keyword in alt-attribute of image and its descriptions. Google gives you bonus points for adding a description of the image for the blind users.
7. Featured Snippet
Featured Snippet is a type of structured data markup which is displayed in search engine results right under URL of the page. You can get varied uses out of featured snippets depending upon the content of the page. They can be customized to show site navigation, customer reviews and rating, event information, recipe information, breadcrumbs, product information and a lot more. While featured snippet or rich snippet do not directly benefit the SEO, they help indirectly by making indexing easier for crawlers and providing a more detailed preview of content for humans. They can help you get noticed even when you are not ranking at number one and get a more targeted audience.
8. Add internal and external links
Adding internal links to your blog post can help the crawlers to navigate through your website. Similarly, adding external links will tell search engines that you are sharing helpful information which is relevant. So adding internal and external links improves your ranking and helps to index.